CATHERINE MACKAY
Website
Facebook
Instagram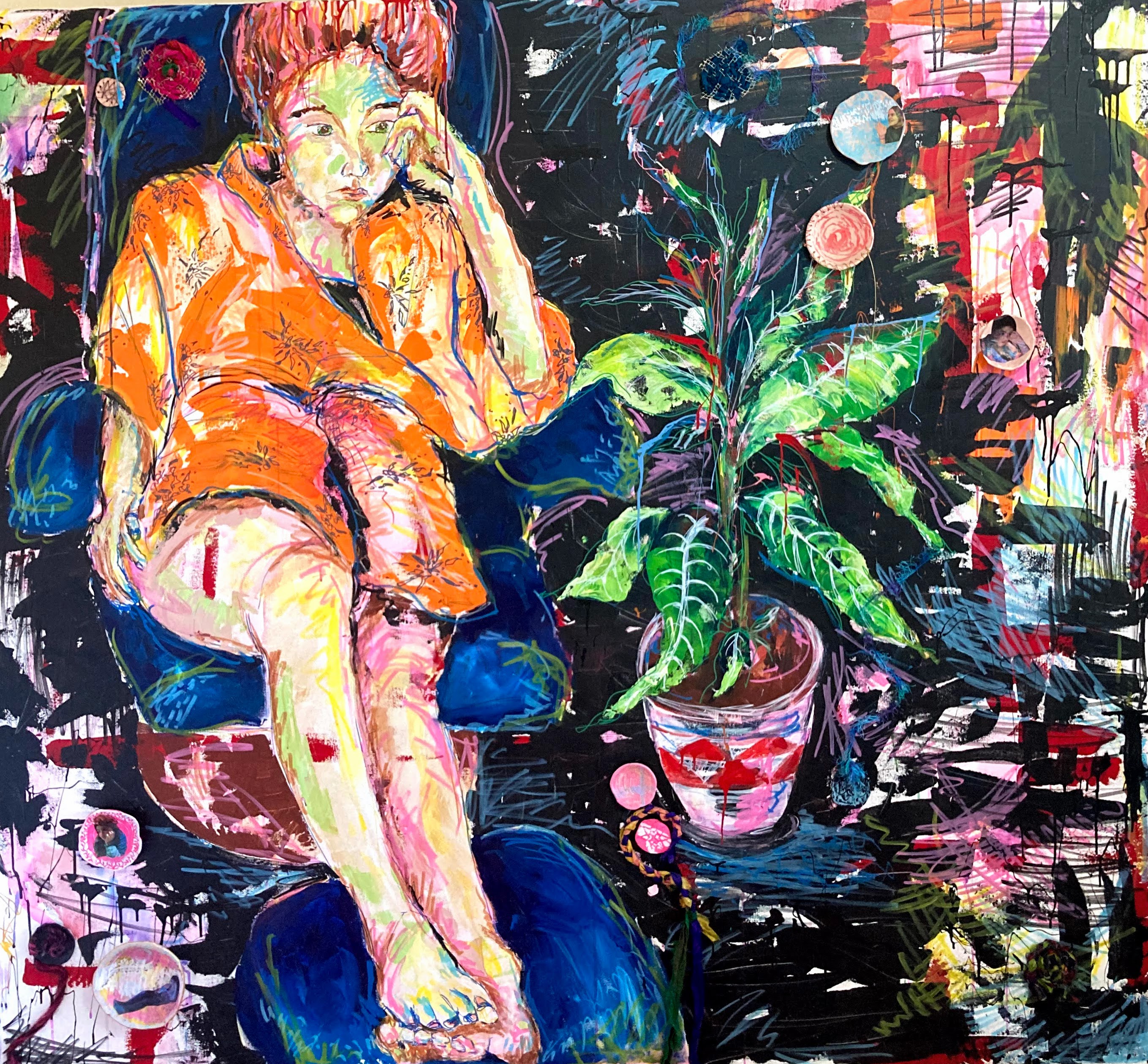 ARTIST: Catherine MacKay
TITLE: Sienna
MEDIUM: Acrylic and mixed media on canvas
DIMENSIONS:1930 x 1800mm
DATE: 2019




ARTIST: Catherine MacKay
TITLE: Family Isolation
MEDIUM: Acrylic and marker on canvas
DIMENSIONS:1200 x 930mm
DATE: 2020
Artist's Statement -

It is through colour, texture and experimentation that my arts practice evolves. I have a voracious love of paint and experimentation that motivates my work. Influenced by my family life and surrounds, I have embraced 2020 with all it has thrown at us, to explore my personal identity, my family and my local environment.

Bio -

My formal arts training began in 1991 where I studied at Deakin University Fine Arts, with a major in painting. I have since completed an Associate Diploma in Engineering, Jewellery and Silversmith and a Certificate IV in Training and Assessment.

I have worked within the education sector, both secondary and vocational for the past 10 years and have a passion for teaching arts practice, critical thinking and exploration.

Alongside my employment I have established my business Artizzons, operating as a private art school whilst pursuing my own personal arts practice.